Supported projects.
The Diamond Chapter financially supports the following projects :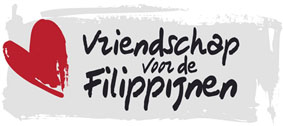 Vriendschap voor de Filippijnen/Friendship for the Philippines werd opgericht tijdens het schooljaar 2002-2003, waarin Sir Dominiek Segaert, KGOR, leerkracht van beroep, en echtgenote Leah Gallego, zich 10 maanden inzetten voor de straatjongeren van Balay Pasilungan in Davao City en Dominiek lesgaf als vrijwilliger in de Saint Michael's School Padada, Davao del Sur. In 2012-2013 bestond het project 10 jaar en het omvat hoofdzakelijk steun aan de dagelijkse faciliteiten van het straatjongerenhuis Balay Pasilungan in Davao City waar jongeren en kinderen zonder thuis wonen en overdag
school lopen. De ondersteuning omvat een warm onthaal, opvang, maaltijden, ontspanning. Daarnaast ondersteunt Vriendschap voor de Filippijnen een aantal lokale kleine scholen in Davao del Sur: didactisch materiaal, ict, studiebeurzen, herstel en/of bouw klaslokalen, kortom betere omstandigheden voor gemotiveerde kinderen en jongeren. Goed onderwijs en het (opnieuw) geven van zelfvertrouwen en zelfrespect behoren immers ook tot de idealen van de Knights of Rizal. De voorbije jaren kon de werkgroep rekenen op steun van diverse scholen in West-Vlaanderen, meestal Knokke-Heist, maar ook Knights of Rizal, Lions Club, Soroptimisten, Kiwanis en het Gemeentebestuur Knokke-Heist en straks ook de Provincie West-Vlaanderen. Het project kreeg ook enkele malen bezoek van de Belgische Ambassadeur in Manila. (read more)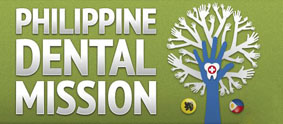 Philippine Dental Mission. In 2007 werden we voor het eerst gebeten door de "vrijwilligersmicrobe". Onze Filipijnse collega Faith had ons bewust gemaakt van de erbarmelijke situaties op het gebied van medische en tandheelkundige bijstand in haar geboorteland. Vandaar ontsproot het idee om ginder mensen van gratis tandheelkundige zorgen te voorzien. (read more)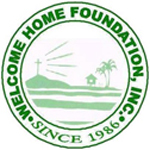 The Welcome Home Foundation began as a residence for differently-abled children who needed to attend formal education in the public special education centres in the City of Bacolod, Negros Occidental, Philippines. Through the years, Welcome Home has branched out its services to meet the spiritual, educational and basic needs of the handicapped children, and has also defined its scope by working more specifically with deaf beneficiaries. (read more)
Typhoon Ondoy. Typhoon Ondoy hit the Philippines on September 26, 2009 and wreaked havoc with a month's worth of rainfall. Within hours, our country witnessed the worst flooding in 50 years. Around 300 people died While Lorraine Pimentel Borghijs and her husband Alain Borghijs were in Manila distributing the life packs, my parents-in-law, Eric and Jacqueline, continued raising funds in Belgium.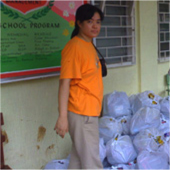 Operation Smile Philippines provides free surgeries to repair cleft lip, cleft palate and other facial deformities for children throughout the country. During a medical mission, a team of Operation Smile credentialed medical professionals travel to a pre-determined site to treat children within an agreed mission period. They bring with them medical equipment and supplies that conform to the Operation Smile Global Standards of Care, and set-up in a pre-approved hospital facility. A typical mission starts with final screening of pre-enlisted patients to determine which of them are priority cases. Lip patients usually are admitted for 24 hours after the operation, while palate have to stay much longer for 48 hours in the hospital. (read more)